Johnson Creek Garlic
Mark & Tammi Johnson
Contact: (360) 864-8001 or Johnsoncrkgarlic@gmail.com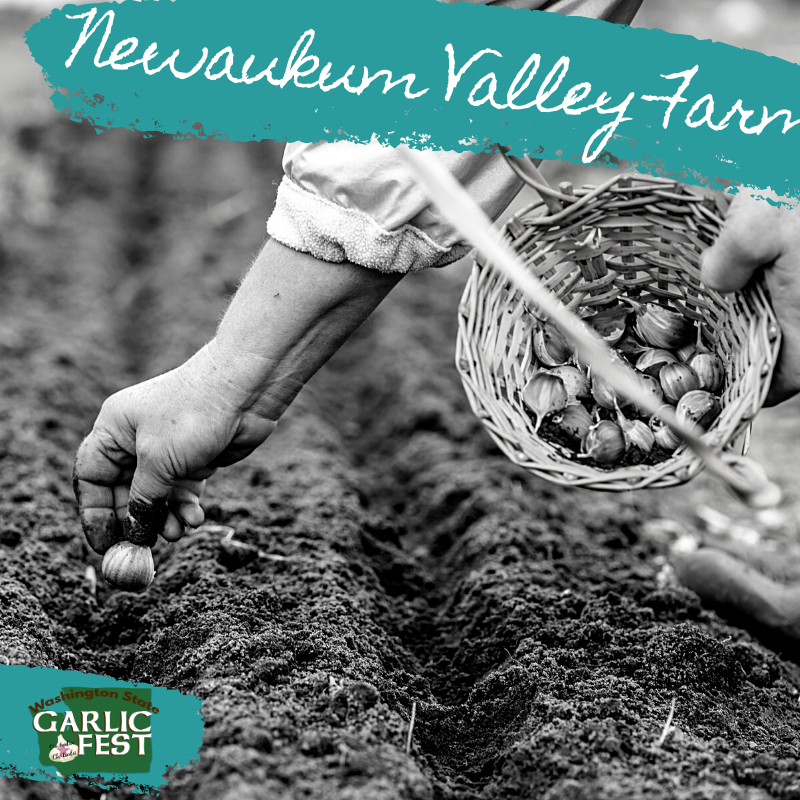 Newaukum Valley Farm, Inc
Melissa Henderson
Email:
Through their website contact
click to view their website
While we do not get to host our in person Garlic Fest this year we cant wait to see you there next year! But if you can't wait until then to get Garlic (who could blame you?) Then contact one of the farmers above who have made their information available to those hoping to purchase.
The Washington State Garlic Fest has bounteous varieties of Garlic! Come to the fest and meet the local Garlic Growers and see what new varieties they have this year.
Garlic Growers:
Newaukum Valley Farm, Inc., Chehalis, WA
Channing Valley Farm, Twisp, WA
The Root Cellar, Yelm, WA
A Simpler Past Homestead, Chehalis, WA
Johnson Creek Garlic, Toledo, WA
Columbia Black Garlic, Hood River, OR
Coffee Creek Community Gardens, Centralia, WA